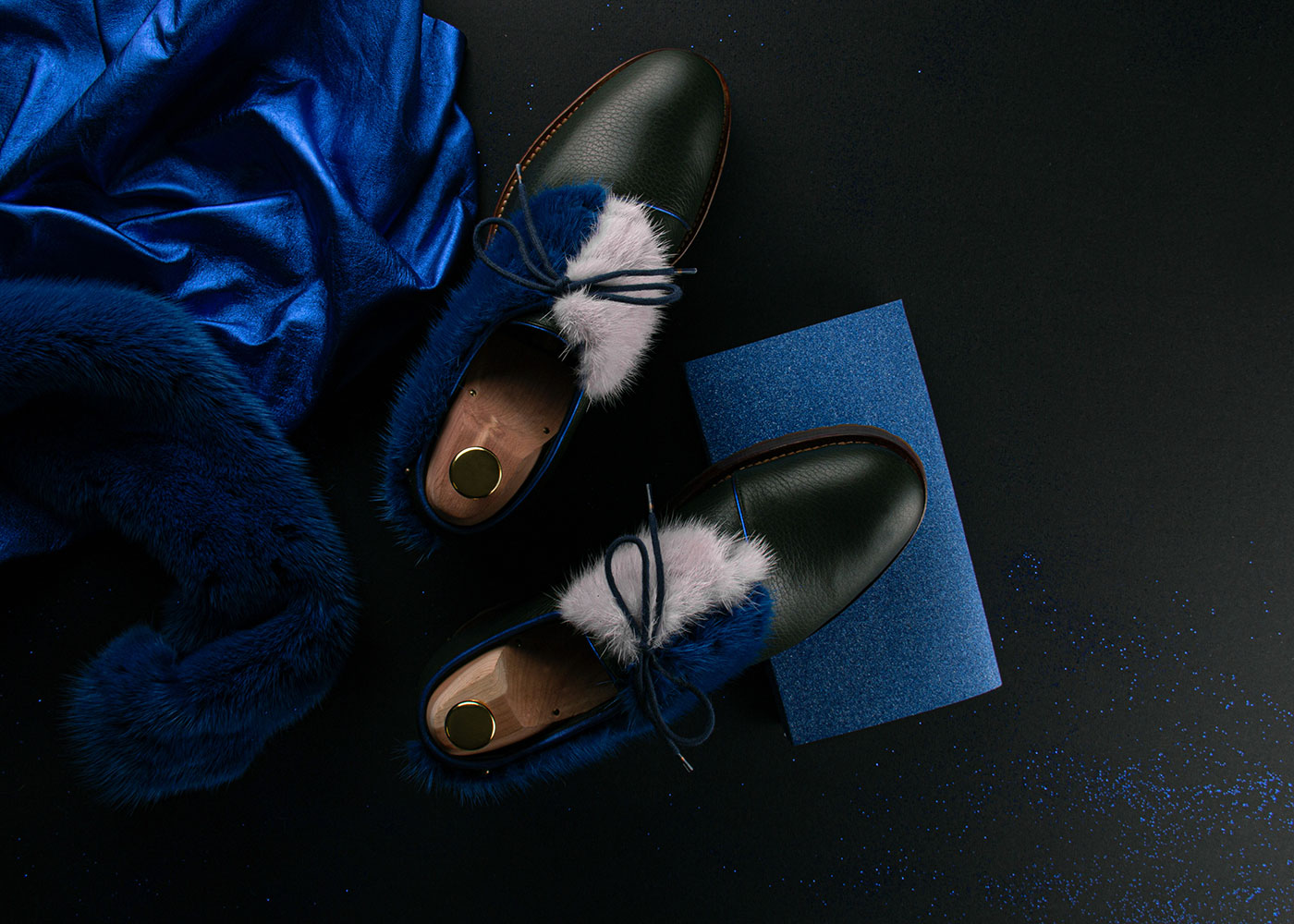 Volatile,
She is the autumn wind
With a thousand shades.
Raphaële,
The fur woman
With frosty eyes,
Who, as soon as,
Summer comes,
Flies away.
Abete green
& electric blue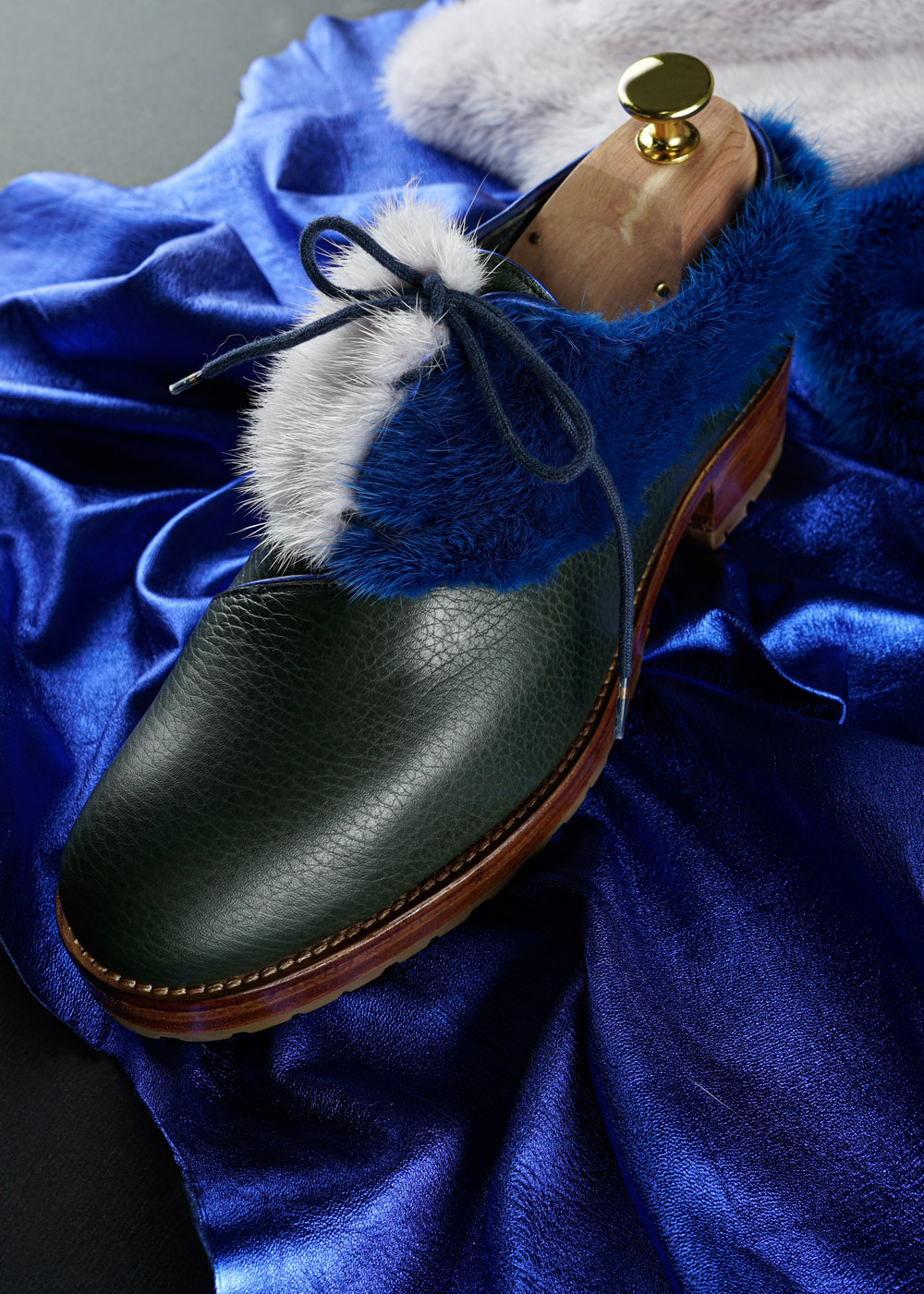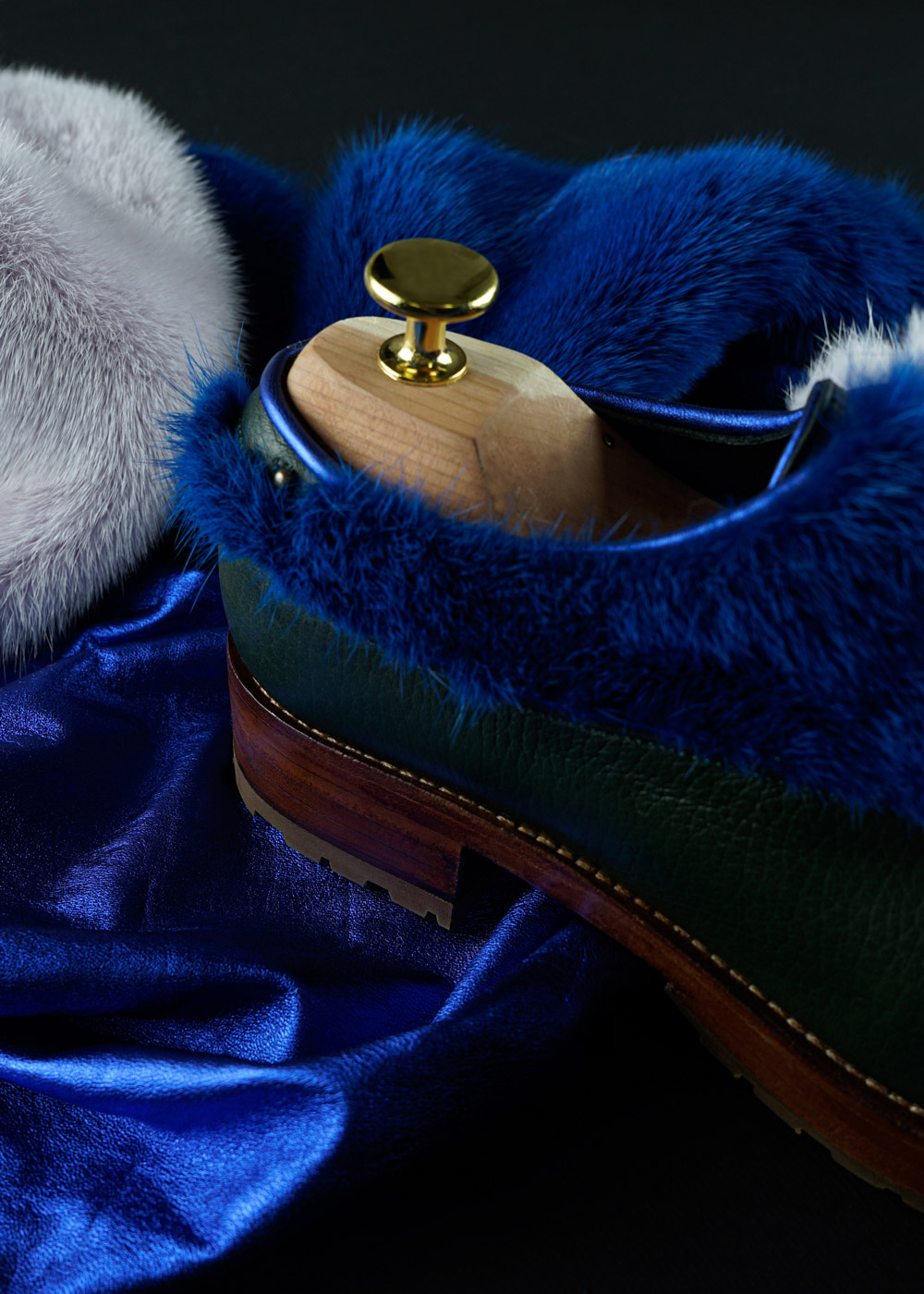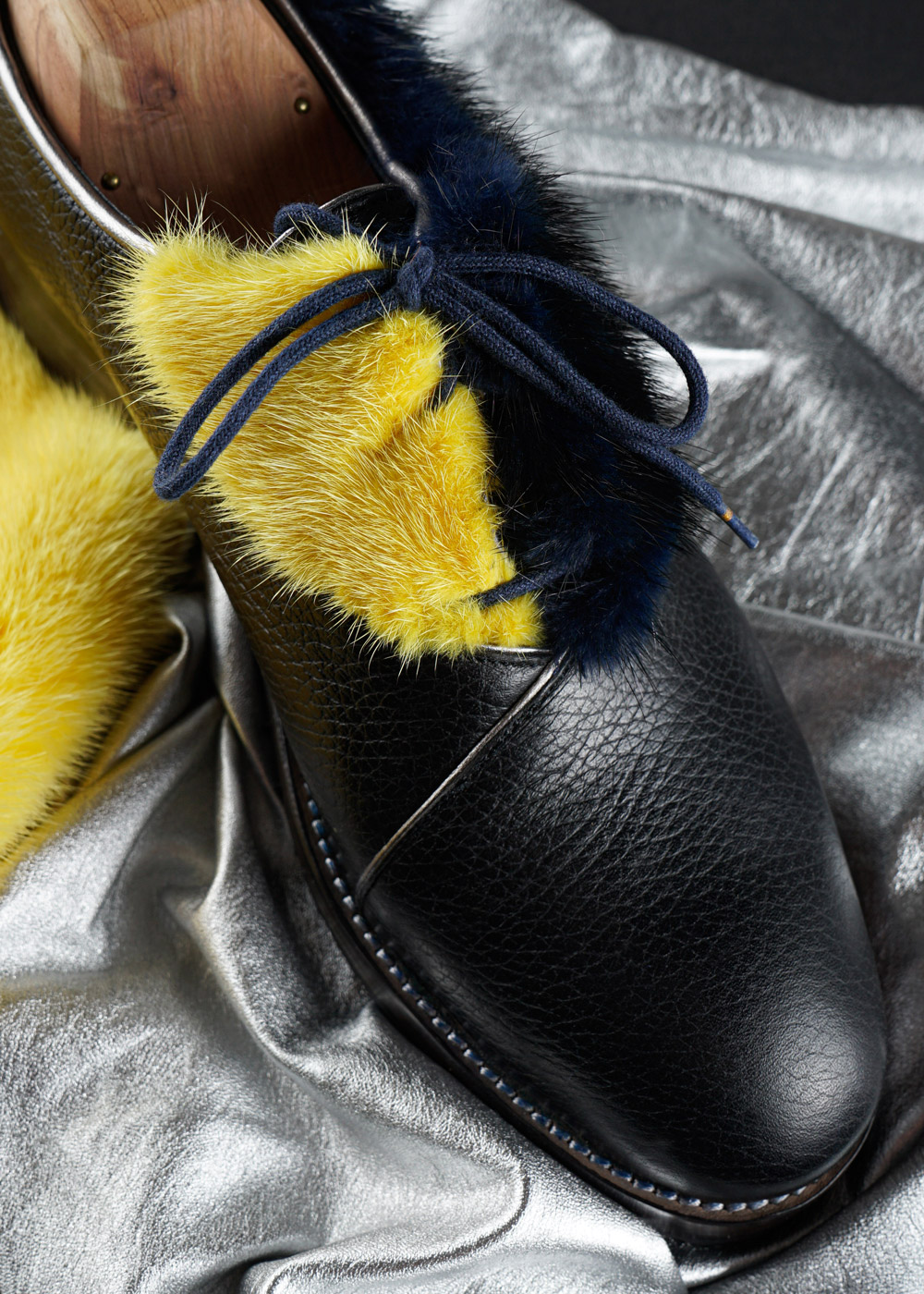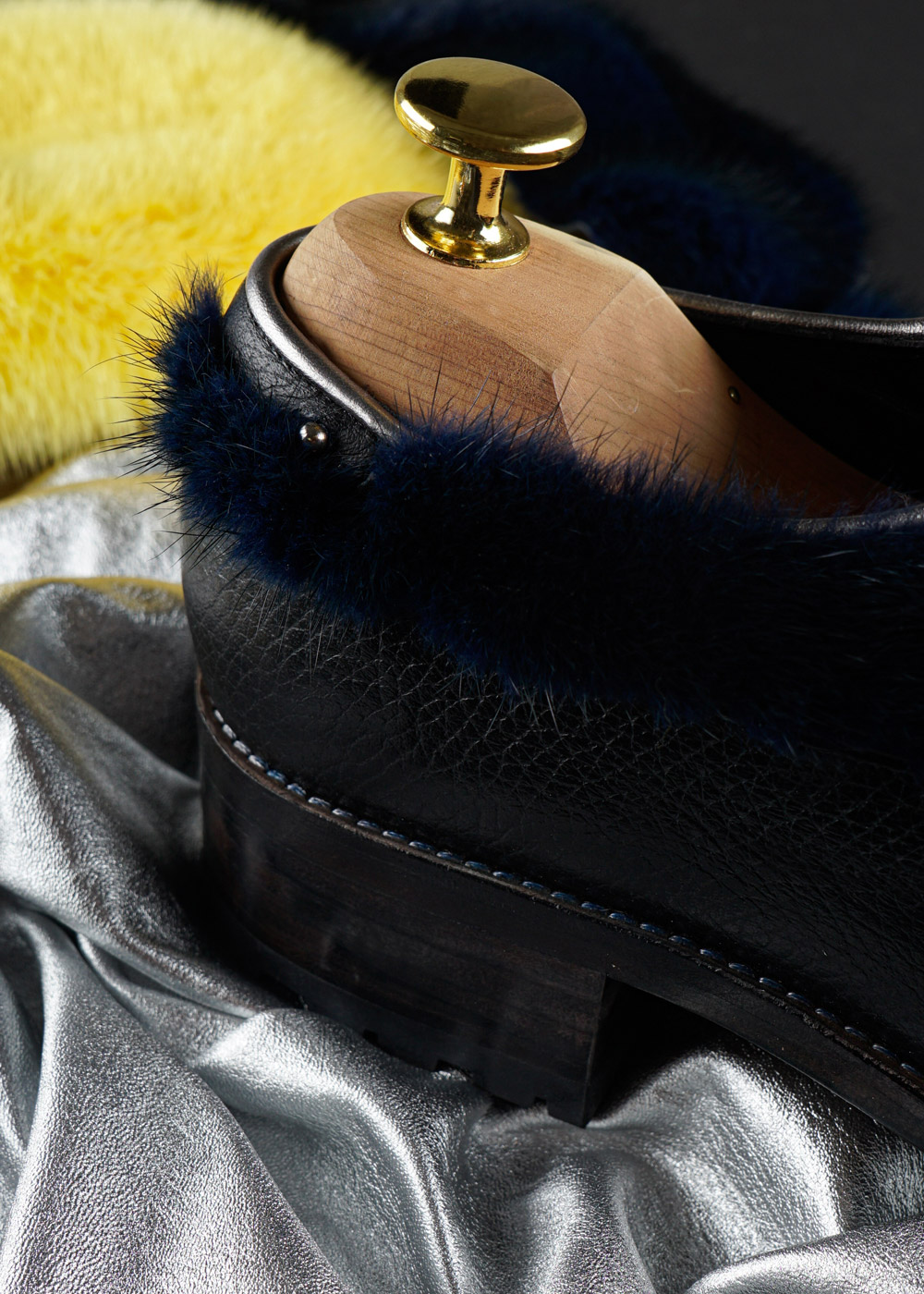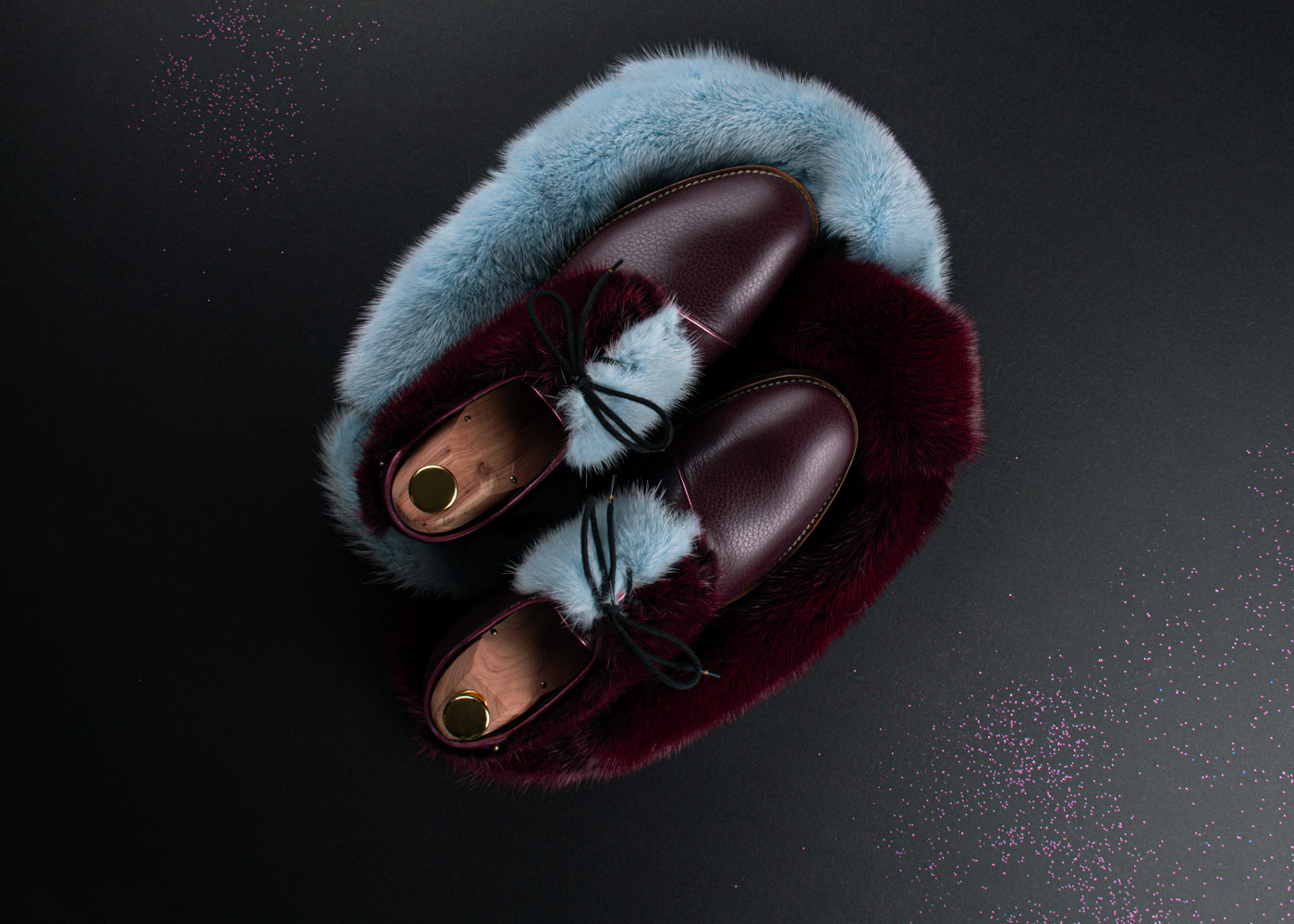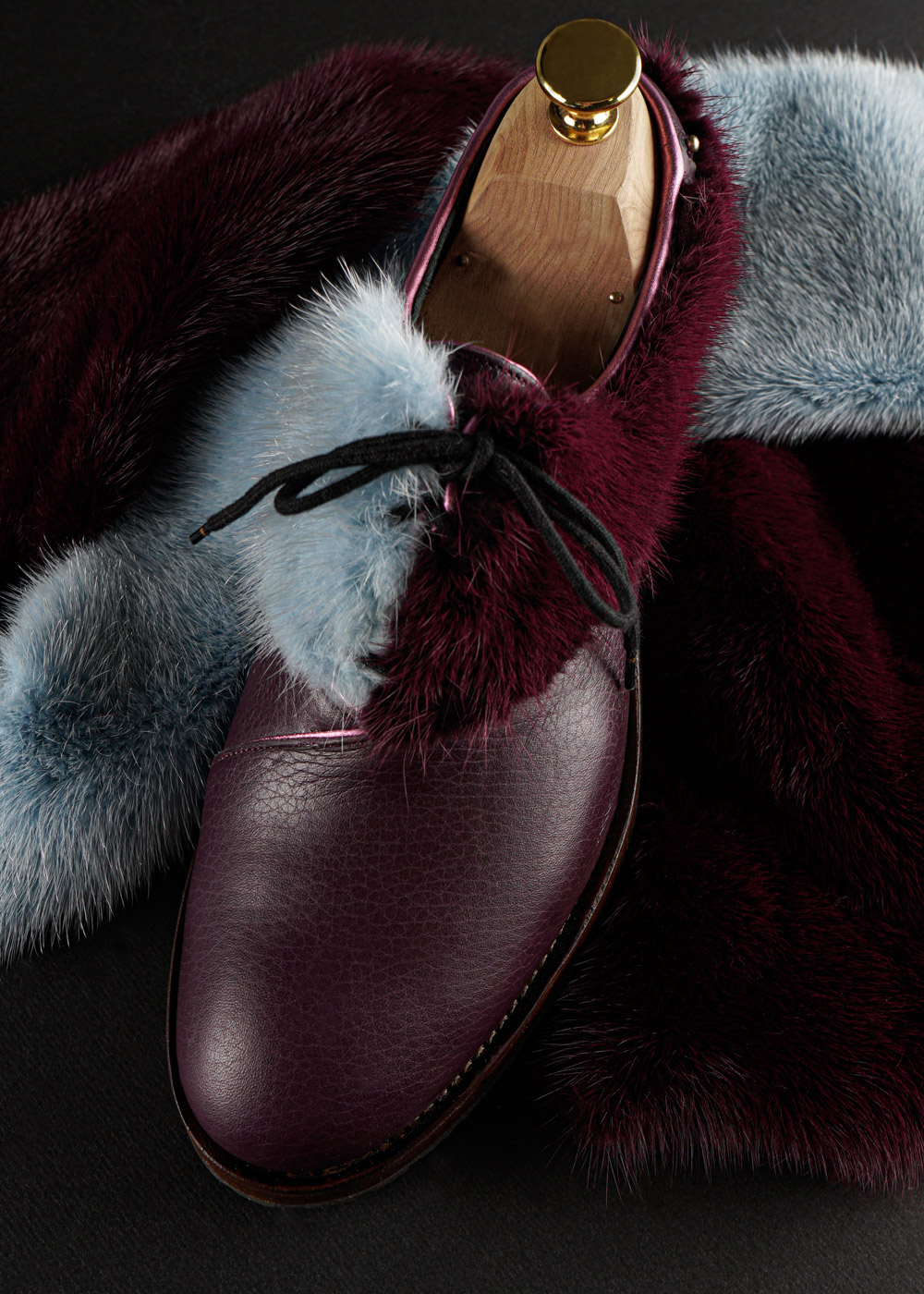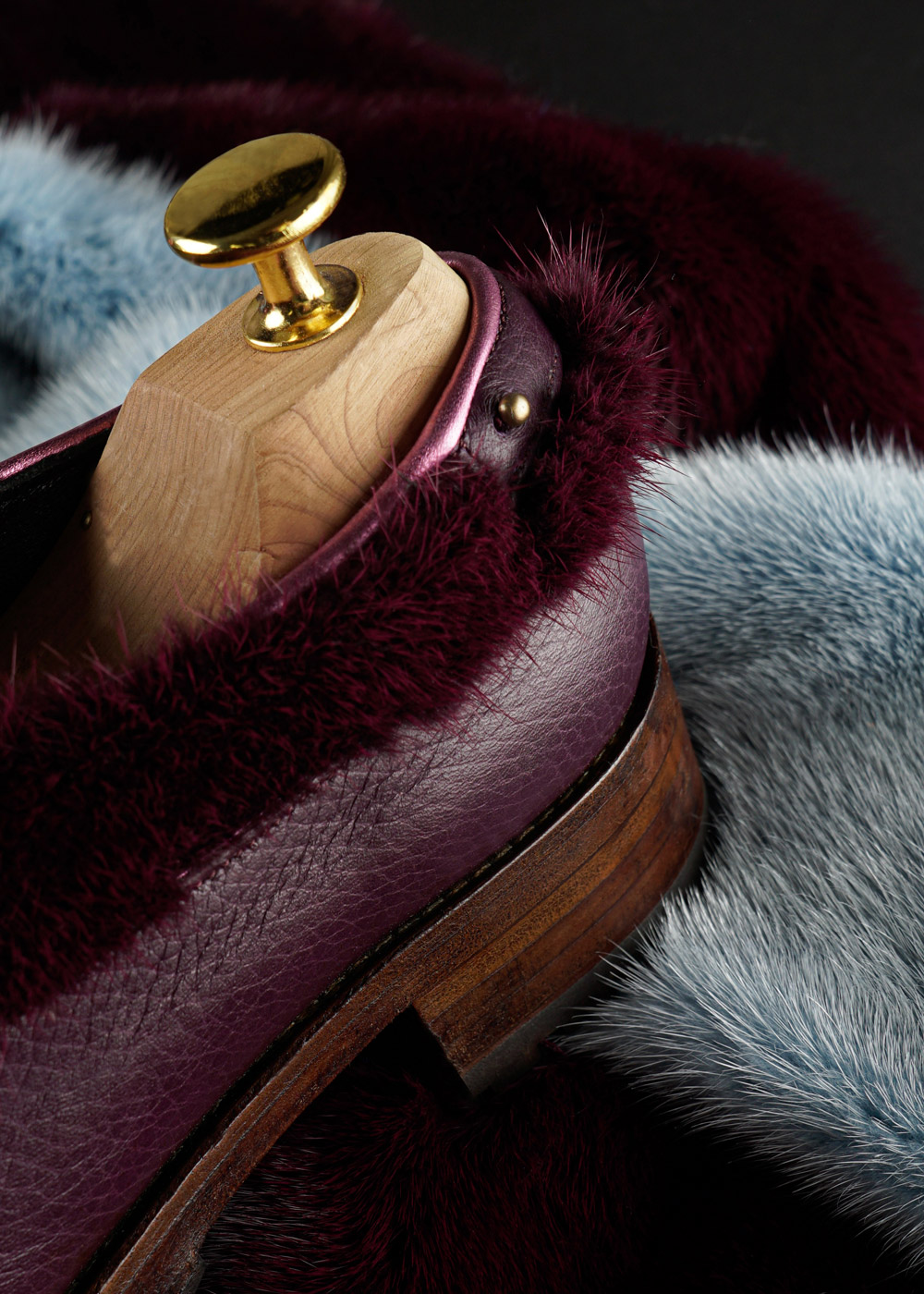 Materials
Grained calf, mink, piping
Manufacturing
French handmade
Raphaële is an asymetric balmoral Oxford pair of shoes imagined
and handmade in our French workshop, in Troyes.
Discover this exceptional creation in grained calf and bicolor mink.
The imposant leather soal in constrast with the delicacy of the metalic piping
offers a unique dimension to the creation.